As a founding member of Thread Group, an industry alliance focused on creating a simple, secure and low-power network for the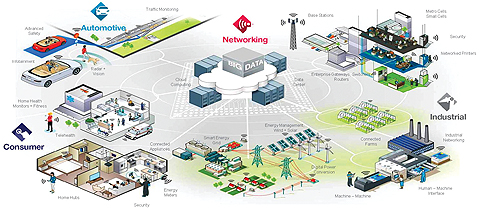 connected home, Freescale Semiconductor announced its Thread beta development program. Freescale is making its Thread software and evaluation platform available to select developers to encourage adoption of the new Thread IP-based mesh networking protocol aimed at creating a better way to connect devices in the home.
Freescale is a recognized leader in providing Internet of Things (IoT) solutions for the connected home and is actively involved in defining, delivering and guiding the market adoption of the new Thread protocol. At electronica this week, Freescale will educate developers on Thread and unveil its Thread software and beta development kit, which is based on Kinetis W series MCUs and available now for select developers.
Freescale's beta development kit includes the Thread stack software, integrated on world-class Kinetis wireless MCU platforms, so developers can focus on their unique applications and differentiators. Early adopters can start product planning and development now, and potentially deliver the first Thread-enabled and Thread-certified products to the market in 2015.
Thread is a low-power wireless mesh network protocol that runs on new and existing 802.15.4 networks and is built on proven technologies such as IPv6 and 6LoWPAN. Designed specifically for connecting devices in the home, Thread provides secure communication that connects devices to each other and to the cloud for easy control and access from anywhere. Unlike other technologies, which need to translate protocols to IP packets, Thread natively carries IP from the cloud to the end device, resulting in a simpler, more efficient solution. Freescale's Thread implementation is built on low-power Kinetis W series MCUs, integrating 2.4 GHz RF transceivers with ARM® Cortex®-M0+/M4 cores. The Thread beta development kit includes everything needed to evaluate and develop Thread-enabled products and to test them in a multi-node network environment. Beta companies receive: Kinetis KW2x Tower boards, USB dongles, samples and the Thread stack, which includes precompiled Thread libraries and demo application code.
Freescale Semiconductor
www.freescale.com/thread