element14's Sudden Impact Wearable Design Challenge has finally come to a close, following months of design and innovation. When we first launched this programme in October 2014, we set out to challenge our online community of more than 350,000 design engineers and technology enthusiasts to find out how wearables can provide crucial, real-time insights to prevent serious injuries in contact sports.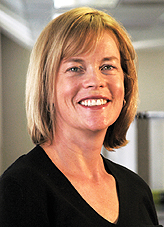 By:Dianne Kibbey,
Global Head of Community,
element14
The wearable health market is presently at a crucial stage, with more than 250,000 health-related devices shipping over the next five years alone, according to one report from IHS.
In recent years, revelations about the long-term effects of concussion-related injuries have caused many observers to question whether heavy-contact sports such as American football will survive, as NFL in particular has come under fire for
concealing the severity of such issues for
far too long.
Therefore, with support from Analog Devices, Tektronix and Electrolube,
element14 equipped 12 finalists with the technology needed to create solutions that could potentially be used on athletic fields across the world.
Each completed design was thoroughly tested by the School of Computing, Creative Technology and Engineering at Leeds Beckett University.
They considered each design's effectiveness, durability, replicability and – most importantly – the ability to provide coaches, athletes and medical professionals with critical diagnostic information before it's too late.
After much consideration, element14 and Leeds Beckett chose US-based Cosmin Iorga as the winner.
Cosmin's 'wearable impact and health monitor' features a helmet unit that measures impacts upon a player's head, body temperature, tilt, and global positioning, for use in a variety of sports. Miniaturised brainwave measurement technology and an electrocardiogram chest module wirelessly send alerts about the player's brain and heart activity to an Android smartphone app, which can be used by coaches on the sidelines to remotely monitor the wellbeing of athletes.
Over the course of this challenge, we looked at how Cosmin and the other participants tackled design challenges including: measuring vital statistics, conforming to medical guidelines, managing power and wirelessly relaying data in real time.
Ravi Butani of India took home runner-up honours for his real-time player monitoring system. Other notable entries that were tested and praised by the Leeds team for their advanced techniques included:
• Real-time coach and athlete monitoring system from US-based Austin Horning
• Sudden impact helmet and uniform sensor system by Dragan Knezevic in Serbia
• Helmet-mounted ski monitor from Hendrik Lipka in Germany
• Helmet-mounted trauma monitor and heart reactor by Douglas Wong from Canada
We're proud to have taken the lead on an initiative that athletes and consumers alike want to see addressed. However, for all of the progress these individuals made there is still work to be done. Of the 3,500 adults surveyed worldwide in our "Engineering a Connected World" study, 68 percent believe that healthcare technology should remain technology development's top priority.
We believe the electronics industry can play a critical role in empowering engineers to accelerate the pace at which they help develop technology that the population at large values.
For more information on the 12 challengers and the inventive solutions they built to improve sports safety, visit www.element14.com/suddenimpact.
■