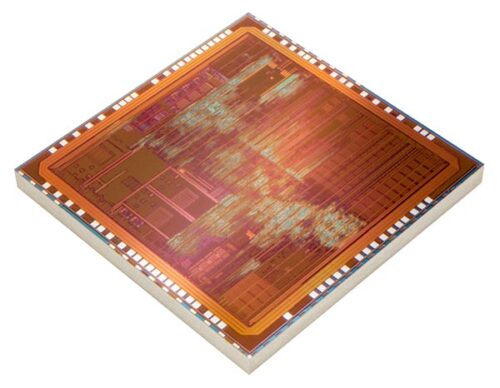 At CES 2023, Eggtronic showcased a comprehensive family of advanced, semiconductor controller technologies that allow designers to improve the performance and efficiency of wired and wireless power applications while significantly reducing both form factor and component count.
The EPICⓇ (Eggtronic Power Integrated Controller) family of mixed-signal ICs has been specifically designed to provide low-power, cost-optimized operation in high-performance AC/DC power converters, wireless power transfer and power management designs. Based on ultra-low-power processors that range from low-cost 8-bit to high-performance 32-bit RISC-V cores, the devices incorporate a rich ecosystem of high-performance digital and analog peripherals. A patented internal interconnection matrix allows dynamic configuration of multiple "virtual ASICs" inside the controller, which run simultaneously and work as several independent high-performance controllers.
EPIC devices were demonstrated at The Venetian, Suite 29-310. Among the products on display were ZVS (zero voltage switching) primary and secondary side controllers for applications ranging from USB PD 3.1 and fixed output power adapters without PFC (power factor correction) to integrated PFC + LLC solutions for high efficiency power in home appliances, TV panels and computers. EPIC technologies that improve the efficiency of wireless power transfer and charging include solutions for transmitters and receivers that support both WPC Qi 1.3 and higher power transfer to 10kW.
EPIC controllers are compatible with every Eggtronic proprietary technology, including QuarEggⓇ, SmartEggⓇ, ClassEggⓇ and E2WATTⓇ wired and wireless converters.
Igor Spinella, founder and CEO of Eggtronic, commented, "From fast chargers and wireless chargers to power supplies for consumer goods and home appliances, Eggtronic's EPIC controllers support the creation of power conversion and wireless power applications that deliver unprecedented levels of performance and efficiency from low to high loads, while reducing overall component count and cost. CES was the perfect opportunity where we could demonstrate how these innovative controllers can bring significant benefits to new generations of consumer power and charging technologies."