Effortless control of TFT displays with PrismaECO-eDP controller board and LVDS2eDP interface.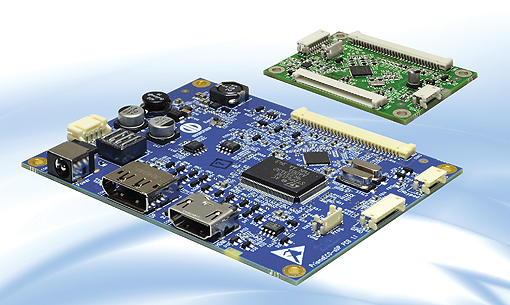 Distec – leading German specialist for TFT flat screens and system solutions for industrial and multimedia applications – presents the autonomous TFT controller board PrismaECO-eDP, the latest member of the proven Prisma family.
"In modern TFT displays with full HD resolution, manufacturers are focusing more and more on embedded DisplayPort (eDP) as an input interface because compared to LVDS the eDP standard enables higher data rates and improved EMI performance at optimized power consumption," says Matthias Keller, COO Components at Distec. "This concerns particularly the medium sizes since the eDP interface is available in all current Intel and AMD chips, especially in the notebook / ultrabook area. Therefore eDP replaces LVDS officially on PC platforms this year."
In addition to PRISMAeco-eDP the range of Distec's intelligent eDP solutions includes the small LVDS2eDP interface. Integrated in the customer's existing design, it simply converts the existing LVDS interface to eDP. Thus the customer may keep his controller solution but still use one of the modern, sleek full-HD displays (eg. 12.5″).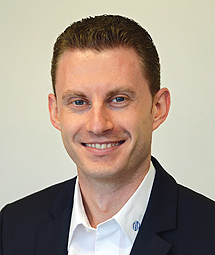 Cost-effective, space-saving and powerful multimedia card PrismaECO-eDP
PrismaECO-eDP features an HDMI and a DisplayPort input. It controls TFT displays quickly and easily via dual-lane eDP interface and supports a resolution of currently WSXGA (1600×900) to WUXGA (1920×1200). The brightness of the backlight can be controlled via Pulse Width Modulation (PWM) or analog voltage, but can also be adjusted automatically to ambient light conditions by using an optional ambient light sensor.
A particular advantage of PrismaECO-eDP is the fact that it can be adjusted individually to the requirements of the application.
The exclusive configuration software ChandlerRover enables for example port selection, timing, EDID programming and many other settings. This is particularly useful for system integrators who can adjust the PrismaECO-eDP individually for each customer. Your configurations and OSD menu settings can be downloaded from the EEPROM of the controller board and easily be transferred to other boards. This allows for a quick serial production of precisely configured TFT controller boards for various applications. Thus, the PrismaECO-eDP is the universal basis for custom projects with different TFT displays.
Distec
www.distec.de