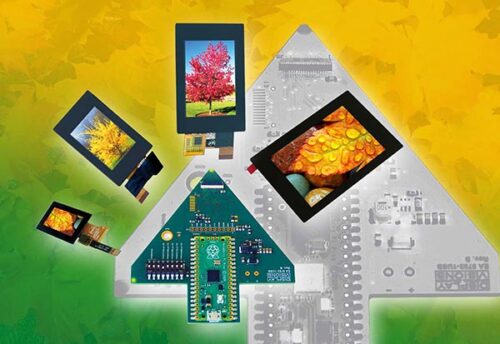 From now on DISPLAY VISIONS is offering a USB demo board for IPS displays from 0.9″ to 3.5″.
With the EA 9782-1USB, DISPLAY VISIONS GmbH is providing developers with a USB test board for small IPS displays from the EA TFT product line. This allows the small panels, including the variants with touch function (-AITC), to be tested and adapted quickly and easily without any specific knowledge of the hardware or software. The demo board can be run immediately on any USB charger. Connected to a Windows PC and accessed via the startTFT.exe program, it opens up more options to display your own images or control the brightness. An additional power supply is not necessary in this case. A bundle including the display is also available.
Visit DISPLAY VISIONS at the embedded world (Hall 1, Booth 389) in Nuremberg.