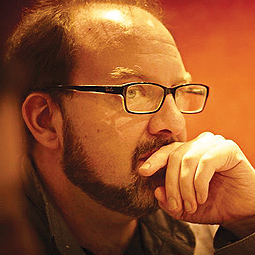 Inspired by element14's Sudden Impact design challenge, this is the third in a series of exclusive blog posts for MDT that explores the challenges of creating wearable medical devices.
Author: Christian DeFeo, eSupplier and Innovation Manager, Newark element14
As our Sudden Impact design challenge comes to a close, we take a look back at the last stage of the design process and see how our twelve finalists' prototypes coped when put to the test. While trialling their wearable health solutions across various terrains, our competitors unanimously faced one key challenge – power management.
The process of collecting and analysing data over long periods of time has had an inherent impact on energy consumption in our competitors' sport-related designs. As such, the finalists have been trialling both new and established power management platforms. In this blog, we take a look at how these are being used to optimise their designs.
Wireless charging
One Sudden Impact competitor, Douglas Wong, has been looking at wireless charging as a long-term solution to powering his helmet-mounted trauma monitor for hockey players. To ensure his device remains user-friendly and weather resistant, Douglas's approach was to embed a Lithium polymer battery into the helmet, enabling it to be charged wirelessly using a Qi charger.
Qi charging is a global standard developed by Wireless Power Consortium that enables any device with a compatible battery to be charged from a wireless pad, using induction transfer. This is a standard that many smartphones already adhere to, and its practicality means that it is beginning to filter into the wearable health industry too.
From a usability point of view, Qi charging provides a simple solution for hockey team managers. By using handful of Qi charging pads, the entire team's helmets could be fully charged before a game which would consequently ensure the safety of every player on the pitch.
However, with that said, at this stage it is likely that designs such as Douglas' may still be too much for a QI pad to handle. While the concept has been proved, for this to be a feasible long-term solution, the Qi system needs to be implemented on a significantly larger scale to enable wireless charging to become second nature.
Bluetooth 4.0 and BLE
Another Sudden Impact competitor, Hendrik Lipka, has been trialling various Bluetooth protocols for his helmet-mounted impact and heart-rate monitors, aimed at skiers and footballers. Although the terms Bluetooth 4.0 and Bluetooth Low Energy are often treated interchangably, during his design process, Hendrik discovered just how different the two standards are.
Bluetooth 4.0 is a relatively new type of wireless technology, offering considerably lower power consumption versus previous standards. It is a combination of three different protocols: Bluetooth Classic, Bluetooth High Speed and Bluetooth Low Energy (BLE). With the exception of their data transmission processes, Bluetooth Classic and Bluetooth High Speed are relatively similar. BLE, however, is designed for extremely low power devices and works best for short lived, low-data transmissions.
As such, during the design process, Hendrik found that BLE is particularly useful for the transmission of real-time information. Hendrik's heart rate sensor could therefore capture an athlete's heartbeat as a 'current state', alongside the minimum and maximum values within a specific time frame. As such, BLE proved itself to be an appropriate protocol for athletes that want to use the heart-monitor as a safety measure and be notified of irregular heart rates. However, for continual monitoring, BLE is not ideal and sheds light on the functionality vs. longevity battle that engineers are constantly grappling with.
Ultimately, present day power management solutions still have some way to go before they are totally suitable for use in the wearable health market. The methods that our finalists have been testing highlight the need for more data-intensive technologies that can relay large quantities of data for long periods of time.
In our next and final blog, we look at the final steps our Sudden Impact finalists have taken to elevate their design from an idea, to a viable and usable device ■