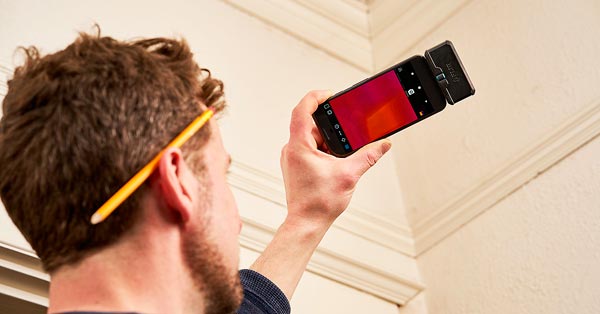 With a FLIR ONE Pro, anyone with a compatible smartphone (iOS or Android) can look at their house in a thermal view and quickly spot where heat is either escaping or entering. We find that chimneys, attics, wall vents, windows, and badly sealed doorways are common culprits for letting cold infiltrate a house but can be extremely difficult to detect. Other common problems a FLIR ONE can reveal include where insulation in the walls or ceilings may not have been installed properly, or single-pane windows that are causing a major energy (and consequently money!) drain.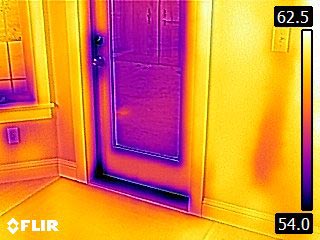 Octopus Energy has 200 FLIR ONE Pros that they lend to their customers for seven days. In that time, homeowners can find out for themselves where the problem spots in their homes are, and either apply a DIY fix or call in a professional if more work needs to be done.
Greg Jackson, chief executive of Octopus Energy, said in an article by This is MONEY: "While other energy providers might pray for a cold winter, we are committed to keeping customer costs down. We are proud to launch this initiative and show that Octopus isn't afraid to do things differently."
The thermal camera lending program was a huge hit with customers, who shared pictures of the energy leaks in their homes (or pictures of their dog, equally as important) via Instagram and Twitter. Customers were excited to see the program return this past October with extra COVID-19 precautions in place to keep everyone safe.
Learn more about the thermal camera lending program from Octopus Energy or find out more about the FLIR ONE Pro thermal camera for smartphones.