In parallel to Freescale's presentation of its latest Qorivva derivates, PLS Programmierbare Logik & Systeme now provides system developers with its Universal Debug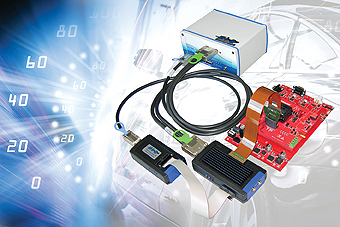 Engine (UDE) for the multicore System-on-Chips (SoCs) MPC5746M, MPC5777M, MPC5748G, MPC5746C, MPC77xK and MPC574xP. PLS is one of the first tool suppliers to offer development tools specifically optimized for the features and functions of these multicore SoCs.
Several already prepared configurations of the UDE ensure an uncomplicated first connection as well as a fast and reliable programming of the flash memory which is integrated in various sizes on the Qorivva devices. With help of the UDE's multicore/multiprogram loader, the relevant program codes and the corresponding debug information can be assigned to individual cores in a flexible way. In addition, the heterogeneous structure of the SoCs — that, besides the main cores, depending on the type, can contain further programmable units such as a Generic Timer Module (GTM) or a Hardware Security Module (HSM) — is optimally supported. By core-specific grouping of debugger windows (optionally with automatic fade in and fade out depending on the active core as well as different coloring) UDE-users are provided with an optimal overview of their complete multicore system in just one single consistent user interface.
PLS Programmierbare Logik & Systeme GmbH
www.pls-mc.com