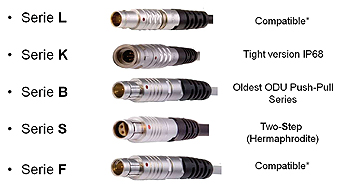 ODU develops reliable solutions in the connector area for many well-known companies.
The result? High quality innovative products for the global market. These connector systems offer clear benefits
:
• Very large number of mating cycles for profitable demands
• Absolute contact stability for reliable action
• Easy condition for quick action
• Unmistakable connector position for reliable work
• High visibility for faultless handling.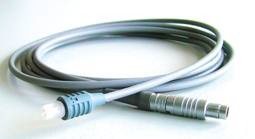 ODU MINI- SNAP Connectors
ODU offers five different series of cylindrical miniature connectors.
* Series L and F are compatible with the connectors produced by companies with the same field of application.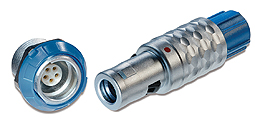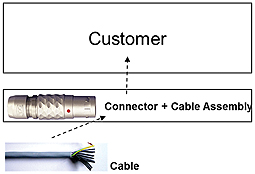 Cable assembly using ODU MINI-SNAP
Two of the options of connecting the strands to the contacts/
terminals are soldering and crimping. The cable manufacturer
carries out every single work step required for the final product. Briefly, final product requires cutting, multiple wire preparation, soldering, potting (for water tightness), over molding, testing and packaging. ODU could offer turnkey connector assembly solutions entirely processed within our facility.
Contact:
Eng. Alina Cibu
E-mail: alina.cibu@odu-rom.ro
www.odu-rom.ro
ODU ROM Manufacturing – Sibiu, Romania
Tel: 0748144488; Fax: 0269 221006
For general information visit: www.odu.de