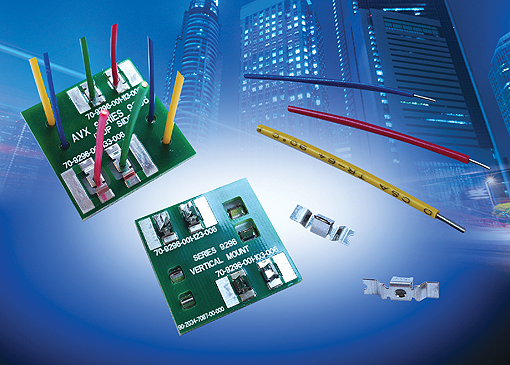 Wire-to-board connections incur high costs when handling large quantities in mass markets. Using the right connection technology, however, such expense can be easily prevented. It's often worth considering the use of tried-and-tested technologies that enable cables and circuit boards to be connected at little cost.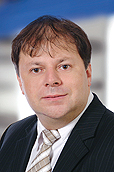 By Albert Culetto, Business Development Manager Passive & Electromechanical Components, Rutronik Elektronische Bauelemente GmbH
Traditional plug connectors consist of two individual elements, and the cable is usually the one that requires more work and therefore more cost, meaning that a two-pin wire-to-board solution can rarely be achieved for less than 15 cents. This is why technology is needed that can establish the connection between the circuit board and cable more easily and more cheaply. Thinking outside of the box is allowed.
The constantly growing lighting market, for example, has some innovative solutions to offer. Developers in this field require low-cost connection technologies to enable them to remain competitive when connecting millions of units, and such designs can now also be seen in other vertical market segments. It's a similar trend to that seen in the automotive and industrial sectors, and in the field of white goods in electronics production – anywhere, where high unit quantities mean that fast and cost-effective production technologies are needed.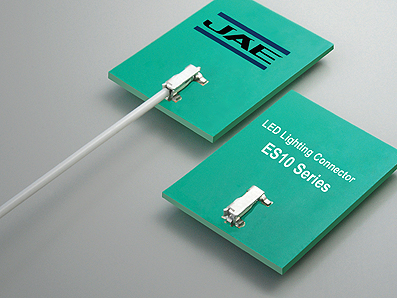 Established technologies such as IDC (insulation displacement connectors), spring systems or crimping present interesting solutions. They enable any type of cable (single or standard wire) to be cheaply connected to the PCB.
Fewer Work Steps Using IDC
IDCs or insulation displacement connectors are suitable for insulated copper cables with multiple wires. IDCs in communication technology with no need for soldering, screwing or insulation stripping have been used since the early 1970s. They enable a gas-tight connection to be established that ensures reliable connection even under rough conditions, and the end product can even be encapsulated. Versions without plastic encapsulation are also available where costs need to be saved. Developers here need to specifically observe the AWG (American wire gauge) system used to prevent wire breakage. In mass production, individual wires are compressed using a bit tool or lever press, which causes all of the wires to make contact through insulation-displacement connectors. The benefit of this is that costly work processes such as wire stripping, pre-soldering and crimping are no longer necessary. The IDC zone can be used up to three times, subject to the parameters specified in the data sheet. IDC is well suited to users who wish to permanently connect sensors, motors, fans or supply cables, as well as other peripheral modules.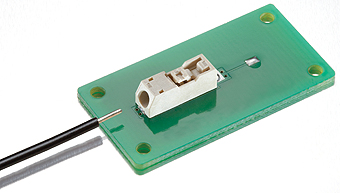 Spring Systems and Plug-in Contacts
The use of spring systems and plug-in contacts in wire-to-board connections help save a lot of time and therefore a lot of money. They are used for terminal blocks, which are formed by punching or bending a single piece, and stand out in particular with their fast installation. Simplified connections using hooks enable a cable to be connected vertically at costs of less than 5 cents. In production, the contacts can be soldered and assembled during the SMT process. The only additional advance work step is the stripping of the wire insulation. The contact is usually disconnected using a special tool. In vertical systems, you can select from top or bottom entry so that the contact wire sticks out less from the PCB. There are also solutions for flat constructions such as solder lugs, which are designed for switches, motors and modules, or Faston terminals for white goods and automotive applications.
Saving Space Using Crimping without Housing
Crimping has proven its value as a low-cost connection alternative. For example, the automotive industry uses this technique, where the connection is first approved and then the housing is developed, to make billions of connections each year. Omitting this housing enables considerable costs and lots of space to be saved. This reduces shadowing in lamps in LED applications.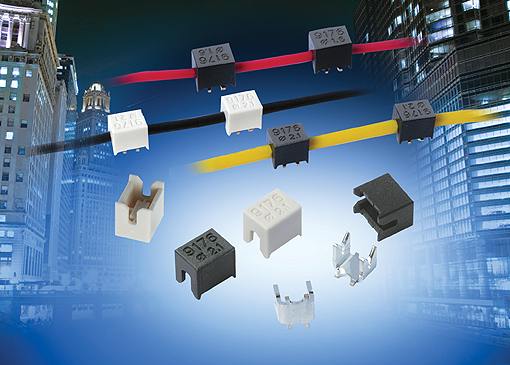 The resistance of the connection between the PCB and cable to separation provides high electrical and mechanical reliability. Crimping is mainly used in serial production and is suitable for soldering and assembly in SMT processes.
To find the commercially and technically best solution from the range of connection methods, expert advice is critical. With a team of Field Application Engineers for passive and electromechanical components, Rutronik supports its customers throughout the entire development cycle – from concept development to selection, from prototyping to serial production. Customers benefit from Rutronik's many years of experience and an extensive portfolio in the field of wire-to-board connections.
The distributor also cooperates with manufacturers to develop customer-specific products, enabling the finding of low-cost solutions that meet the diverse range of requirements in the wire-to-board segment ■
Rutronik
www.rutronik.com