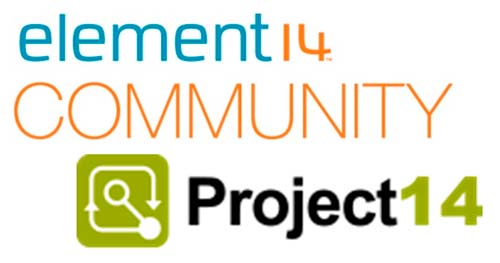 element14.com, an Avnet community, has announced its latest Project14 design contest entitled 'Digital Fever'.  The challenge celebrates the freedom of all things digital, from digital logic, and programming for complex decision making, to FPGA, which can be configured to do just about anything. Members of the online community will have the opportunity to design any type of digital project with free choice of components.
Ideas for inspiration include:
Members looking to tackle a project utilising FPGA can brush up on their skills by delving into the vast range of resources available on the element14 Community including projects undertaken by members of its Path II Programmable training program, its range of essentials courses and FPGA group.
A monthly design competition open to makers and engineers of all backgrounds and skill levels, Project14 was developed to promote shared learning and cooperation among members of the element14 Community. Participants are asked to document their progress through a series of blogs, with the best executed projects eligible for a chance of winning a $200 credit for use at Farnell in Europe, Newark in North America or element14 in Asia Pacific.
All Project14 challenges are based on suggestions from element14 Community members, with each month's theme selected by a public poll. The Digital Fever contest was inspired by a suggestion from Jan Cumps who wanted to "flip that bit" with a digital logic competition involving anything from FPGA, logic gate ICs, CMOS logic, TTL, DTL, and discrete.
To enter the Project14 Digital Fever Contest, participants simply need to register an account at the element14 Community and submit a blog entry detailing their idea and how they plan to develop it.
Submissions are open until 14 April, 2021. For more information including full terms and conditions, visit: element14.com/project14.
To register to become a member of the element14 Community, visit https://www.element14.com/.