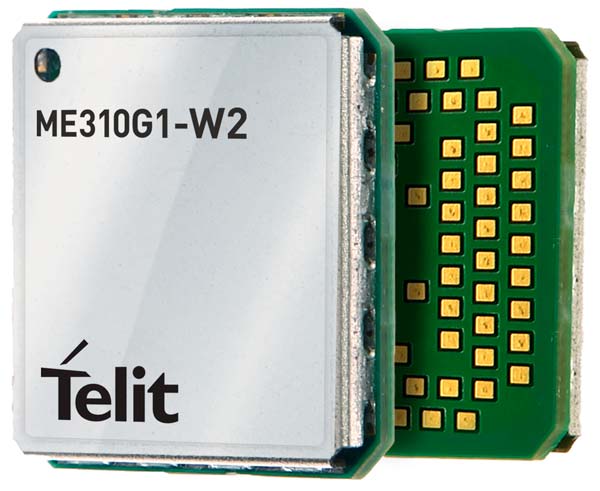 Interference-free connection to the electricity meter: With cellular standards such as 2G/GSM it is hardly possible to communicate with devices in deep indoor areas. The ME310G1-W2 LTEM/NB-IoT module from Telit uses the 450MHz frequency band which overcomes this lack of range. So even the most distant meter in the basement still receives a signal. The module is available at https://www.rutronik24.com.
Due to the narrow range of previous cellular standards, so far smart meters are usually equipped with a proprietary solution working on the Sub-GHz frequency bands, which transmits the data to a central gateway. The gateway sends then the collected data via GSM or LTE to the cloud. LTE-M, NB-IoT as well as the use of the 450 MHz band improve the range significantly and make the need of a gateway obsolete. Data can be send now directly from the meter to the cloud.
The ME310G1-W2 LTE-M/NB-IoT module supports LTE Cat M1 and NB2 in accordance to the 3GPP release 14. It integrates additionally an GNSS receiver. Thanks to the very small form factor of only 15 x 18mm, the module is also ideally suited for smaller designs.
For more information about Telit's Cellular Solutions for Smart Meter and a direct ordering option, please visit our e-commerce platform at https://www.rutronik24.com.
https://www.rutronik24.com/search-result/qs:ME310G1-W2/reset:0