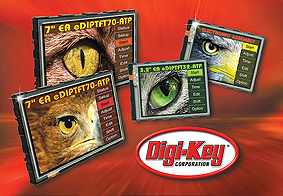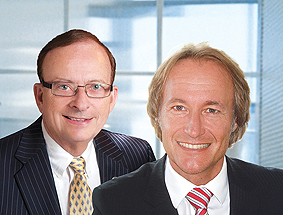 Electronic Assembly products now offered by Digi-Key.
Products from Electronic Assembly are featured in the product range of global distributor Digi-Key ( www.digikey.com) with immediate effect.
The relating contract has been signed by managing director Stefan Eber. About 300 articles, ranging from character displays with SPI bus interface for an operating voltage of 3.3V to TFT graphic displays with intelligence and touch panel, are now available with the fast, excellent service for which the company is well known.
Founded in 1972, the US-based Digi-Key is a distributor of electronic components, modules and evaluation boards.
Digi-Key boasts a stock of more than 3.5 million electronic parts from more than 700 suppliers, giving it the widest selection in the world.
Digi-Key supplies both companies as well as private individuals. 99% of all orders are shipped on the same day.
Please visit us at the electronica 2014 in Munich! You will find us at booth 201 in hall A3.
ELECTRONIC ASSEMBLY
www.lcd-module.com