Innolux guarantees at least five years' availability for its G260JJE-L07 26-inch (66 cm) SMVA TFT display, available immediately from MSC Technologies, a business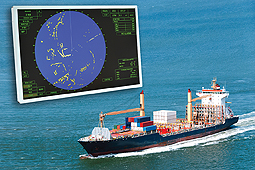 group of Avnet Electronics Marketing EMEA, a business region of Avnet Inc. Apart from its high resolution of 1920 × 1200 pixels, the 16:10 format panel also features an especially wide vertical and horizontal viewing angle of 88° in each direction. 1000:1 contrast and 300 cd/m² brightness provide good display clarity even in unfavorable lighting conditions. The indoor display, equipped with an integrated LED driver and a twin-channel 30-pin LVDS interface, is specified for an operating temperature range of 0 to 50°C. The service life of the high-quality white LED background lighting before it reaches 50 percent of the specified light density is at least 50,000 hours.
Typical applications for the G260JJE-L07 are medical equipment, slot machines and also nautical applications.
MSC Technologies
www.msc-technologies.eu