The LMH2 modules from Cree now succeeded to simulate the atmospheric light of a sunset using a new technology which is called "Sunset Dimming".The new module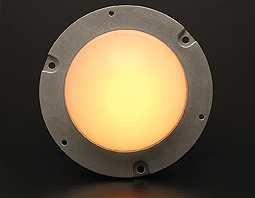 enables a natural dimming profile that was previously unachievable with any other energy-saving technology. "Sunset Dimmimg" is ideal for use in homes, hotels and restaurants.
Cree's sunset dimming technology dims smoothly from 2700K to 1800K, delivering rich, warm light for applications requiring a traditional style of dimming, such as hospitality and residential settings, while still achieving over 80-percent energy reduction compared to energy-inefficient incandescent.
Available in a range of lumens (850 to 3000) at 2700K and multiple driver options, LMH2 modules with sunset-dimming technology can plug in seamlessly to existing LMH2 module drivers and reflectors, and are also compatible with TRIAC dimmers – meaning the high-performance module can be easily retrofitted in any room with traditional dimming technologies or used in new installations with 0–10V or digital addressable lighting interface (DALI) dimming technologies.
MSC Technologies
www.msc-technologies.eu