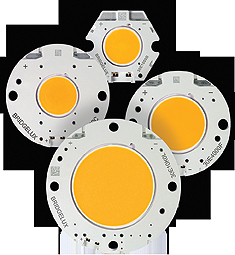 Bridgelux Inc., a leading developer and manufacturer of LED lighting technologies and solutions, has signed a global distribution agreement with Future Electronics, a world class leader and innovator in the distribution and marketing of electronic components. Under the new agreement, Future Electronics' lighting division, Future Lighting Solutions, will provide global sales, design support and fulfillment services for Bridgelux's portfolio of LED products sold through distribution.
"We are very pleased to partner with a respected global partner that will broaden our reach into the rapidly emerging markets for LED lighting," said Max Hong, Executive Vice President of Sales and Marketing for Bridgelux. "With a world-class web platform, deep lighting application knowledge and leading global distribution capabilities, Future Lighting Solutions has distinguished itself as an innovative and extremely customer-focused organization, with strong demand creation programs. Combining Future Lighting Solutions' leading-edge selling, marketing and technical support strengths with Bridgelux's high performance LED technology portfolio will produce an alliance to accelerate the worldwide transformation to solid-state lighting."
"Bridgelux's innovative product offering targets the rapidly increasing demand for high quality, energy efficient internal and external LED lighting solutions for retail, commercial and residential environments," said Jamie Singerman, Corporate Vice-President, Worldwide of Future Lighting Solutions.
Future Electronics
www.FutureLightingSolutions.com
Bridgelux
www.bridgelux.com