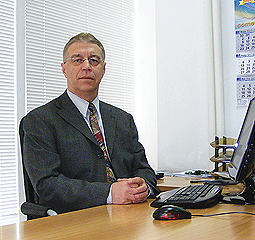 People who drive the new wireless revolution think that applications are "everything." Hordes of developers have piled and continue to do so into the applications business, creating of thousands of offerings for on-line stores all over the world. The appetite for such applications is insatiable: it is estimated that some 18 billion "Apps" have been downloaded since the first app store was opened in 2008 by Apple. Most forecasts see that number grow to some 49 billion by end of 2013. Many games, such as "Tap Tap Revenge" and "Angry Birds," in which a bunch of enraged digital fowl wage war again evil pigs that have pinched their eggs. But there are also plenty of more serious propose, such as FBI's Child ID iPhone app, which lets parents store information about their kids and sends it to the authorities if a child goes missing.
In many ways, apps are representative of the changes taking place in personal technology. Small, downloadable chunks of software, they give people access to information in a neatly packaged format and must have one or more of following attributes: simplicity, cheapness and instant gratification. They have caught partly because websites do not look good when viewed on phones' tiny screens. Apps do a much better job at making the best of the space available. Using them is intuitive, by and large. Many are free; many others cost no more than a fancy cup of coffee. Some of the most creative apps make the most out of the phone's sensors. Gaming ones use accelero­meters and gyroscopes to track user's motions, while mobile-navigation apps rely on inbuilt gps systems.
Another reason why apps have proved popular is that, unlike websites, they do not need a constant connection to the internet. Instead, they are stored in mobile gadgets' silicon memory and refreshed when a new connection is available. This also explains why they launch so much faster than software on PCs. Apps mean that people are no longer going to be satisfied waiting for spinning hard disks on devices to deliver what they want. There has been speculation that apps may fade when websites designed to work better on mobile devices appear. But that is unlikely to happen while mobile internet connectivity remains patchy. Fans also point out that apps are easy to create.
Most apps, however, re destined for obscurity. It is estimated that, like in most line outs, the 50 most used one account for a whopping 61% of usage. Part of the problem is that there is still no reliable search engine for discovering outstanding apps. No doubt there will soon be an app for that too.
(inspired by and adapted from The Economist)
Radu Andrei