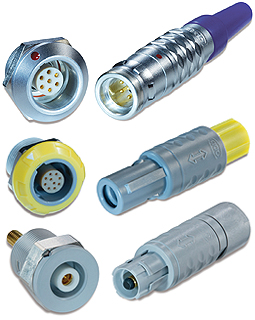 ODU is one of the most innovative and successful manufacturers in connection systems. We develop and manufacture a broad spectrum of system solutions and custom applications on the basis of turned and stamped contacts for transmitting power, signals and media such as gas, light or fluid.
From circular connectors with push-pull locking through modular attachable rectangular connectors to robust circular connectors – ODU supplies everything.
We offer all of our standard product series with individual customer related assembly. This ensures that you get the "complete package" from one source, with no intermediate supplier.
Common error sources can be avoided because we have comprehensive know-how and years of experience in all necessary areas.
ODU connector systems offer clear benefits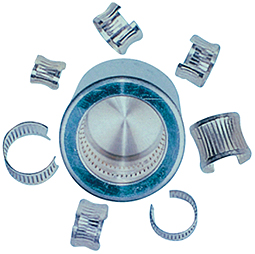 • Very large number of mating cycles for economical requirements.
• Absolute contact reliability.
• Ease of use for quick action.
• Unmistakable connector position for reliable work.
• Easy-to-see recognizable for faultless handling.
• High ampacity.

Advantages for the customer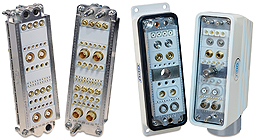 • More than 60 years of experience.
• Sole-supplier to over 100 companies around the world.
• Know- how from approximately 30development contracts each year.
• Medium-sized business with a high level of motivation and flexibility.
• We make our customers successful.
For further details please visit the company website – online catalog.
Contact:
E-mail: sales@odu-rom.ro
www.odu-rom.ro
ODU ROM Manufacturing – Str. Fundătura Lânii nr. 22, 550019 Sibiu, Romania
Tel: +40 (0) 269 206345; Mobile: +40 (0) 748 144488; Fax: +40 (0) 269 221006
For general information visit: www.odu.de