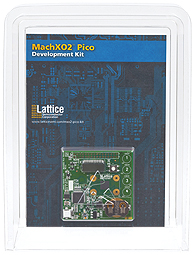 The dates for MSC & Lattice "MachXO2 @ Speed" seminars on the implementation of designs with the MachXO2 Embedded Function Block (EFB) in Belgium and the Netherlands have been moved into October.
Here are the new dates:
17th October 2012 in Eindhoven/Netherlands
18th October 2012 in Brussels / Belgium
The seminars will be based on technical demonstrations, will give an overview of the MachXO2 family and the details of the Embedded Function Blocks (EFB) will be explained. Participants will receive an USB stick with 10 new references and demo design as well as special rates offered for the MachXO2 Pico Development Kit.
Other topics of the seminar are: hardware SPI Bus Interface IP, hard IP I2C bus interface, Wishbone bus, user flash memory and "Live Software & hardware demonstrations." With this knowledge, a design can be implemented quickly and efficiently.
The seminars will take place between 9.00 – 15.00 h. The application can be done under: Email: ejan@msc-ge.com, Phone: +31 61364618, Fax: +31 78 6920 151 for the Netherlands and Belgium.
Participation is free of charge!
The seminar will be held by experts of the MSC Vertriebs GmbH in German with English-language films.
MSC Vertriebs GmbH
www.msc-ge.com