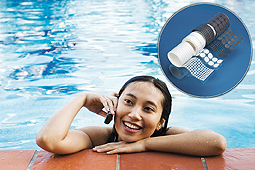 W. L. Gore & Associates (Gore) has stepped up its efforts to help OEM customers maintain sound quality and protect sensitive electronics in cell phones, laptop/tablet PCs, two-way radios and other handheld and portable electronic devices by creating a new business unit. GORE® Portable Electronic Vents will concentrate on providing solutions to protect devices from water, dust and dirt ingress while maintaining the integrity of sound transmission.
GORE® Venting solutions for portable electronics prevent contaminants from entering, while preserving sound transmission quality through the use of high transmission materials employing Gore's unique ePTFE (expanded polytetraflouroethylene) technology. These are available in a variety of product forms for protection from dust and splash as well as full immersion.
Pre-cut adhesive vents and unique custom vent designs are also available. Benefits include:
• minimal sound transmission loss due to acoustically transparent materials;
• excellent dust and liquid barriers for indoors and outdoor protection;
• quick venting recovery after liquid immersion;
• robust adhesives to withstand challenging environments and adhere to different product surfaces;
• low profiles for devices with limited space;
• dust, splash and immersion protection that meets a range of IP standards up to IP68.
W. L. Gore & Associates
www.gore.com