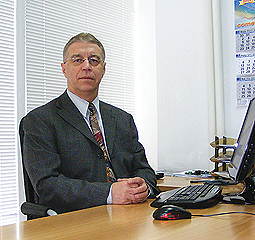 Mobile gadgets are overshadowing the personal computer; their impact will be far reaching. It appears safe to conclude that the merger between computer and phone is in full swing. The smart phone (or iPhone) is an upgraded traditional phone, a first step towards the computer end of the scale. The tablet is basically a slimmed down higher mobility computer, a first step towards the phone end of the scale. We look forward to the day when the two trains will "meet in the middle."
This revolution is mobile and marks a turning point in the world of personal technology. For around three decades PCs in various forms have been people's main computing devices. Indeed, they were the first machines truly to democratize the computing power, boosting personal productivity and giving people access, via the Internet, to a host of services from their homes and offices. Now the rise of smart phones and tablet computers threatens to erode PC's dominance, prompting talk that a "post-PC" era is finally downing.
Over the last decade, the consumer market has become a hotbed of innovation in its own right. According to a prominent entrepreneur, the polarity has reversed in the technology industry. Many exciting developments in information technology (IT) are appearing in the hands of consumer first and only then making their way into other areas, a trend that is referred to as the "consumarization" of IT. We are witnessing live the transformation of the "military-industrial" into a "consumer-industrial" complex.
The "post-PC" shift is not only techtonic but also tectonic, with far reaching implications for the entire society. The combination of new devices with pervasive connectivity and plentiful on-line contents is raising citizens' expectations of what personal technology can achieve. In addition, it is leading them to bring their own devices into the workplace, where some of the technology they are expected to use now seems antediluvian by comparison. This trend is challenging companies to rethink their IT departments' strategies.
The burgeoning global market for smart personal technology is also inspiring an outpouring of entrepreneurial energy that is expected to create many more remarkable products. And it is encouraging organizations of all kinds to adapt innovations form the consumer worlds to their own ends. Companies are setting up on-line apps stores for their employees; hospitals are handing out specially modified smart phones for nurses; soldiers are trying out tablet computers to control drones and experimenting with "battlefield apps." Many more such opportunities are likely to emerge ass the technological and economic forces behind this popular computing revolution gather steam. (inspired and adapted from The Economist).
Radu Andrei