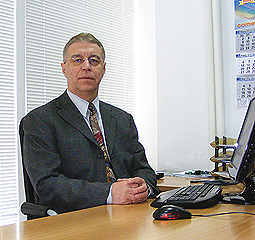 For a business to be sound, profitable, it needs to grow. It is easier for a business to grow if the economic environment grows as well.
This leads to a very simple question – did the semiconductor industry, the fundament of
electronics, grow on 2011 and what are the prospects for the current year.
After a stellar grow in excess of 33% in 2010, worldwide semiconductor revenues grew a little bit less than 1% to $301 bn in 2011. This development is still remarkable primarily because, on aggregate, the two years yielded very well. Focusing on Europe, the last year has shown a flat growth rate for the entire industry, however, the distribution share in Europe has shown a 7.6% increase. This growth has been spurt primarily by the Nordic region, as well as by Eastern Europe (3% growth in 2011).
The performance comes across like an above average good one, mainly because most of the key European countries, like Germany and France have yielded negative performance figures for distribution in 2011.
For 2012, most of the pundits foresee a 4% growth for the worldwide semiconductor revenue to approximately $ 315 bn, which is a good reason to be optimistic. This growth is expected to be driven by NAND Flash memory, analog and microcontrollers. On the device level, growth will be driven by consumer, mobility and mobile consumer devices. Traditionally, the European growth of the distribution market is higher, while that for Eastern European even higher, which spells good news.
It is safe to conclude that 2012 has the potential to become another record year for the Eastern European electronics industry. This development, coupled with the prospects of a slower growth rate in China, gives our region a chance to outperform the industry average.
The short answer to the title-question is "yes, we grow" and it is up to us to successfully ride this growth wave.
Radu Andrei