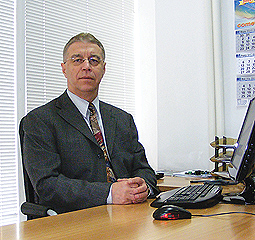 The electronics components industry has a new driver – LEDs and a new business strategy. Unlike traditional components manufacturers, LED manufacturers have to integrate vertically in order to rip the benefits of their investments in technology. The Cree, Osram and Samsung of the world will have to develop complete solutions, not only flimsy light sources. They obviously start with the lowest hanging fruit – replacements. The Philadelphia fair shows there is a strong push to replace bulbs, which until now were somehow neglected in favor of tubes. Also, Samsung press releases point to complete solutions based on proprietary LEDs. The best guess is that after tackling tubes and bulbs, LED manufacturers will come up with street lighting standards, which they will define and dominate.
At this point, there is a value making a parallel to another market that witnessed a spectacular development over the last decade – the Flash industry. The SSD has been an attraction at least from 1998 on. Through 2005, there have been a series of quite innovative small companies which have constantly pushed the envelope in terms of capacity, features and speed. None of them made money in the end, they just survived. The reason is they could not impact the architecture of Flash; they had to work with what Flash manufacturers put for them on the market. On or about 2005, NAND manufacturers have decided to enter the SSD market and they did so; they created specialized NAND architectures for SSD (very small blocks, no internal buffer). As a result, the market sky rocketed, Flash manufacturers started to make money in the storage market and … the innovative small companies vanished away ingloriously.
The question here is if non-LED manufacturers have a chance to compete in the LED lighting market with proprietary products, i.e. products for which they have to purchase components on the market. The answer is probably yes, if they are clever. One solution is to find a niche which is very demanding in terms of know-how, but not big enough to attract the big guys. The stakes in the LED lighting industry are high and the profits are expected to be much above the average, so the race has just begun.
Radu Andrei