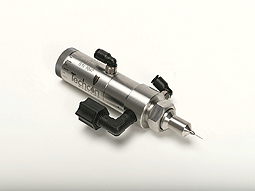 Techcon Systems, a product group of OK International and a leading provider of fluid dispensing systems and products, introduces its updated product catalog. The new catalog highlights the TS5540-MS Micro-Spray Valve, designed to spray low- to medium-viscosity fluids through disposable dispensing tips. The valve features a field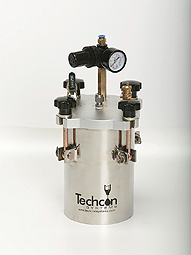 replaceable UHMWPE seat (seal) to provide positive shut-off and extend the valve lifecycle. The innovative design enables the valve to produce uniform spray patterns ranging from 0.180″ to 0.60″ (4.6 to 15 mm) in diameter. The new manual plungers and pistons for the 700 Series Syringe Barrels also have been added to the catalog. The manual syringe assemblies provide simple, quick dispensing solutions without needing compressed air. Molded from Polypropylene resin, the manual plungers are compatible with a range of dispensing fluids.
Techcon's new TS1254 Pressure Pot is designed to accommodate low- to medium-viscosity fluids, including solvents, adhesives and Cyanoacrylate (CA). Equipped with a pressure relief (safety) valve and a stainless steel chamber, TS1254 provides safe and secure dispensing for all applications. The airtight lid seal ensures that there are no leak points for air or material. Additionally, the pot features an exhaust valve to depressurize after operation.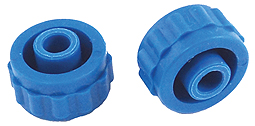 The catalog also features Techcon's new Stand-Up Tip Caps and Blue End Caps, sold in packs of 50 and bulk packages of 1000. Molded from polypropylene resin, the new caps are compatible with a range of dispensing fluids. Additionally, the caps feature a large knurled gripping surface to allow for easy installation and removal.
Techcon Systems
www.techconsystems.com