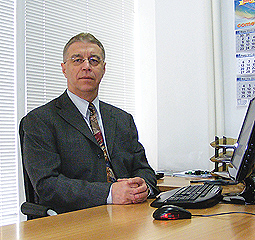 At a time when the electronics industry grows by leaps and bounds, we can turn again our attention towards improving the underlying efficiency and economics. Although such improvements take place all the time, regardless of the shape of the economic environment, it is only when the rising tide lifts all the boats that we can afford the luxury to take a systematic look at it.
One of the mechanisms that holds the improvement promise is scaling, which is largely hidden from the normal observer. Geometry scaling, a concept known only to semiconductor industry insiders, is the name for systematically reducing transistor dimensions by repeatedly applying the same process. Known under the popular name of "Moore's Law," the exponential scaling mechanism has served for more than four decades as the programmatic strategy to move forward.
That "law" provides the blueprint for continuously improving function density, performance, power consumption and, above all, costs. One of the visible results of this strategy is the cell phone we receive "free of charge" from our service provider, which is by orders of magnitude and counting more powerful than Eniac 1, the first commercial computer developed in the '40ies.
Because all exponentials end, eventually, geometry scaling does the same. Does this mean we are doomed and scaling will end? Not exactly, for interest is building around the idea of the 3D integrated circuit (IC). It can potentially squeeze entire subsystems into one tiny plastic package and deliver tiny computers with massive amounts of high-speed memory. But, in a sense, the industry has been here before. Back in the early 1990s, multichip modules as they were known before they got the 3D rebranding were seen as a solution to deal with the growing problems of designing dense integrated circuits (ICs).
The question here is why going back to a technology which as been already discarded for being economically not efficient. The answer is simple – market developments have changed the efficiency equation and made the old idea attractive again, which proves that … economics matters most; always!!
Radu Andrei