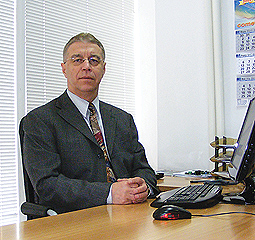 In addition to the many tablets and 3D-televisions, visitors at the January 2011 CES (Consumer Electronics Show) in Las Vegas NE have been attracted a by significant number of electronic gadgets that have the potential not only to change our lives, but also to drive the semiconductor industry to new heights. Hereafter a representative sample of novelties.
Live broadcast on the iPAD. Mobile TV finally comes of age. Valups has managed to create a mobile DTV receiver that allows users to watch real-time TV broadcasts on their iPad. This application enables live TV without relying on a phone network or a Wi-Fi signal.
Multi touch display for industrial designers. This 23-inch multi touch display can register in excess of 10 touches with 6-millisecond response time. It comes from 3M Touch Systems and holds the promise to enable a whole range of new CAD and gaming applications.
Self-tracking telescope for "instant astronomers". Celestron, a telescope maker has created a tool that combines its proprietary image-capture technology with CCD sensors and a couple of ARM Cortex cores to create a tool that finds astronomical objects automatically.
iPhone compatible car stereo. Admea of France has developed a car radio that is iPhone docking station at the same time.
Boarder's-eye view streamed in 1080p. These hi-tech goggles (1080p resolution) feature line-of-sight video capture technology in a 136° wide angle lens. The device allows athletes to stream their events in 3-D as they compete.
Self-powered preparedness products. Eton Corp. features a self-powered preparedness kit; products are powered / charged by hand turbine power generators, thus requiring no batteries.
Wireless video bridge builder. A wireless video bridge design kit operates in the ISM band (5.2GHz) and uses multiple-inputs / multiple outputs and digital beam forming technologies. The design comes from Qantenna Communications.
A boost when you need it most. Tremont Electric has developed a device that captures and stores personal kinetic energy. The device in the backpack, for instance, can store energy while hiking. The energy can be used to charge phones, laptops and the kind.
Radu Andrei