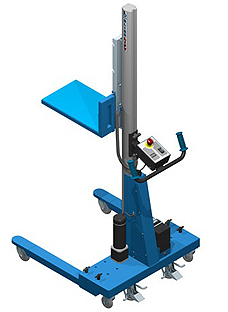 Bliss Industries Inc., provider of material handling carts and racks for SMT and all areas of electronics assembly, announces that it has completed a custom designed handling system for one of the top medical heart defibrillator companies in the world.
"This project spanned over the course of a year and was amazing to work on. We could not interrupt any of their production while this process went on and also had to deal with their budget constraints along the way. To be able to be so involved in each step of the process and really make measurable improvements is always the best way to recognize performance and success," commented Shana Harris, VP of Sales & Marketing.
By helping to implement both custom and standard products, Bliss significantly improved the medical device company's process by reducing downtime on production lines and damage to in-process products from mishandling. Products such as the Magazine Transfer Cart, Cantilever Cart and BlissLift were just a few of the main contributors to the company's improved efficiency.
For more information about Bliss Industries, visit www.blissindustries.com